Fish Book Japanese Ranchu Goldfish Elucidation 【USED】
Fish Book Japanese Ranchu Goldfish Elucidation 【USED】
Fish Book Japanese Ranchu Goldfish Elucidation 【USED】
Our Selling Price: US$87.00(tax incl.)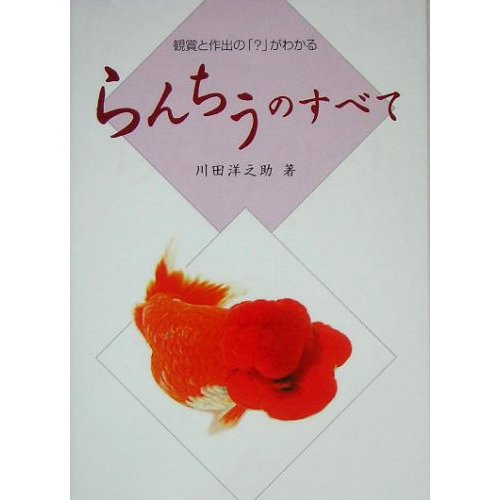 Japanese Culture Book
All About Ranchu

Ranchu are a special type of hooded gold fish developed in Japan, and are regarded by some as the pinnacle of gold fish breeding. This book displays many beautiful champion specimines, and also contains many technical illustrations and detailed photos showing the details of top form.

This should be of interest to anyone interested in serious gold fish breeding.
- Text: Japanese
- 110 Pages
- Size 20.6 x 15 cm (8.1 x 6 inches)
- Soft Bound
- Condition: Rare, out of print in Good Condition
About the shipment of the item, there are 3 following methods.
1.EMS
2.International e-packet
3.International e-packet light.
You can confirm it from this about the shipping according to the area according to the weight.
⇒
Click