Takashi Murakami / Theory Art Struggle [BOOK]【USED】
Takashi Murakami / Theory Art Struggle BOOK【USED】
Takashi Murakami / Theory Art Struggle BOOK【USED】
Our Selling Price: US$84.00(tax incl.)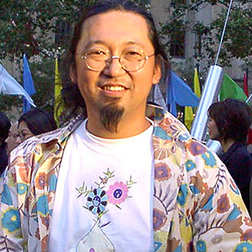 "Theory of art business," four years, the struggle begins New! I told you so far, what do you 解Ki明Kashi. Contemporary artists, an introduction by Takashi Murakami art. Have been active in the world of Japanese artist has not only called about 10 people. Ten people, you will have a common law? If so, what has not been successful because only a handful of people. Thorough analysis of its secrets. To become a world-class people, the Japanese people should do what it is and how to fight. Measures also showed the trend of the top artists in the world of art has been advanced structures and grasp it with his own blood and sweat of the author. "Theory of art business," the author begins the struggle that shook the industry fiddling with.
Page: 292P
Release date: 2010/11
Size: 19 x 12.8 x 2.6 cm
Condition : USED (Very Good)
About the shipment of the item, there are 3 following methods.
1.EMS
2.International e-packet
3.International e-packet light.
You can confirm it from this about the shipping according to the area according to the weight.
⇒
Click