Japanese Samurai Sword Book: Shinkai Inoue TAIKAN
Japanese Samurai Sword Book: Shinkai Inoue TAIKAN
Japanese Samurai Sword Book: Shinkai Inoue TAIKAN
Our Selling Price: US$297.00(tax incl.)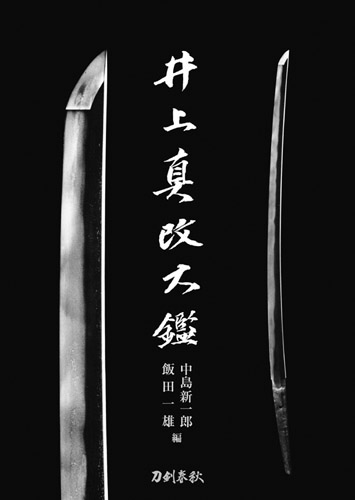 Japanese Samurai Sword book: "井上真改大鑑 Shinkai Inoue Taikan" by Shinichiro Nakajima , Kazuo Iida.
Shinkai Inoue encyclopedia (with a family of study (真改 birthplace)
About Ito feudal clan and hometown, Obi
Place of residence of 真改
初代國貞, a background and the generation of the Osaka emigration
Next house place others) of the Osaka swordmaker
Block style signature, grass hand style signature new idea (conventional study process of a block style signature, the grass hand style signature) of 和泉守國貞
Basic document
Above mentioned argument
The first block style signature of 二代國貞代銘 and initial own signature
Change others)) of the characteristic of the signature character of 二代國貞 and the initial signature
Shinkai Inoue encyclopedia picture book
Published year : 2010
Size : 29.8 x 21.2 x 3.2 cm
Condition : New
About the shipment of the item, there are 3 following methods.
1.EMS
2.International e-packet
3.International e-packet light.
You can confirm it from this about the shipping according to the area according to the weight.
⇒
Click