Edo Period Japanese Sword KATANA Tanto Koshirae Tsuba Menuki Collection Book
Edo Period Japanese Sword KATANA Tanto Koshirae Tsuba Menuki Collection Book 【USED】
Edo Period Japanese Sword KATANA Tanto Koshirae Tsuba Menuki Collection Book 【USED】
Our Selling Price: US$96.00(tax incl.)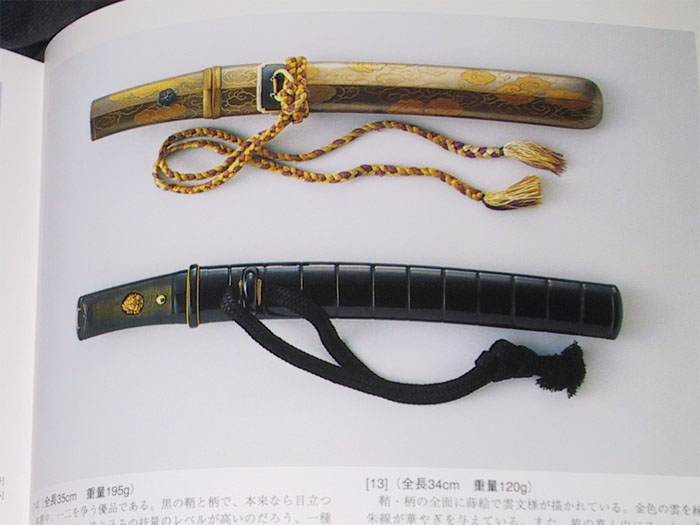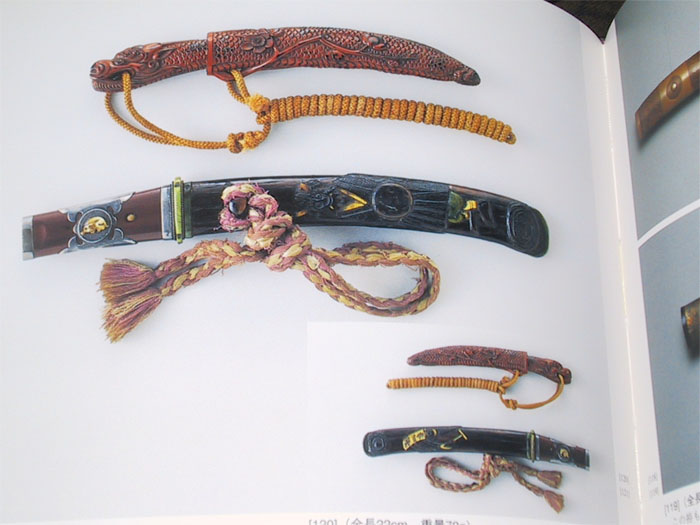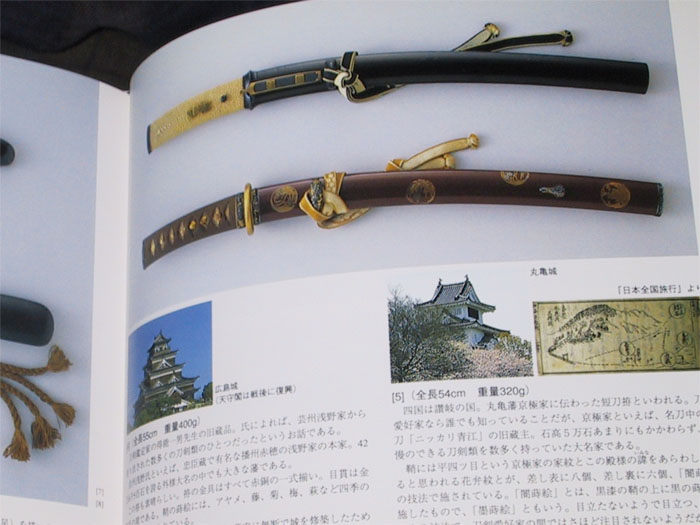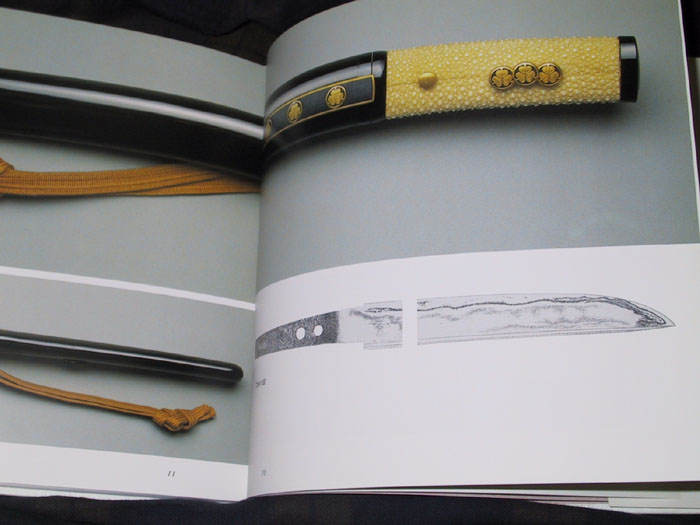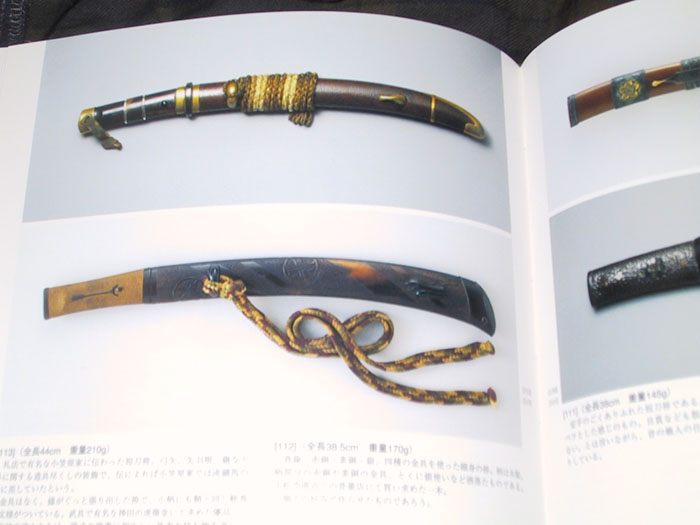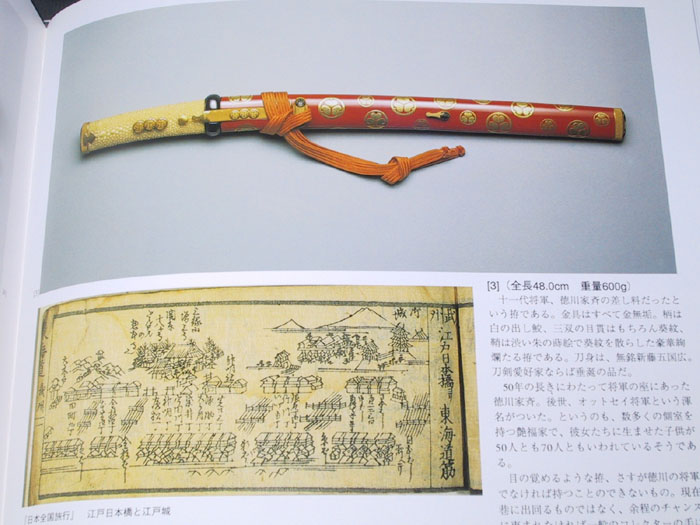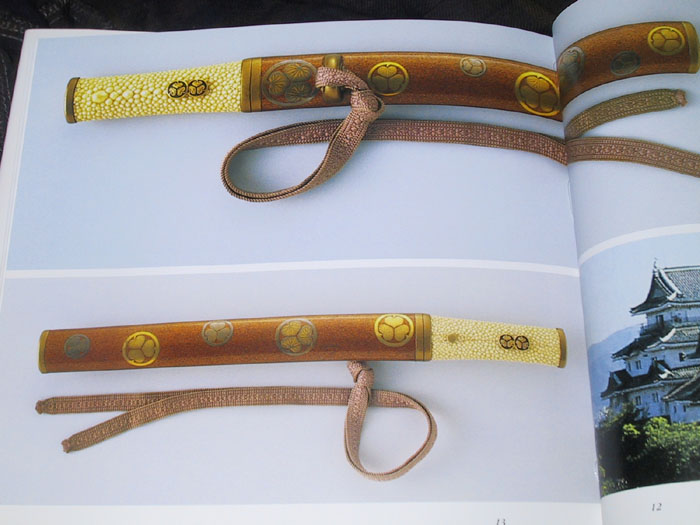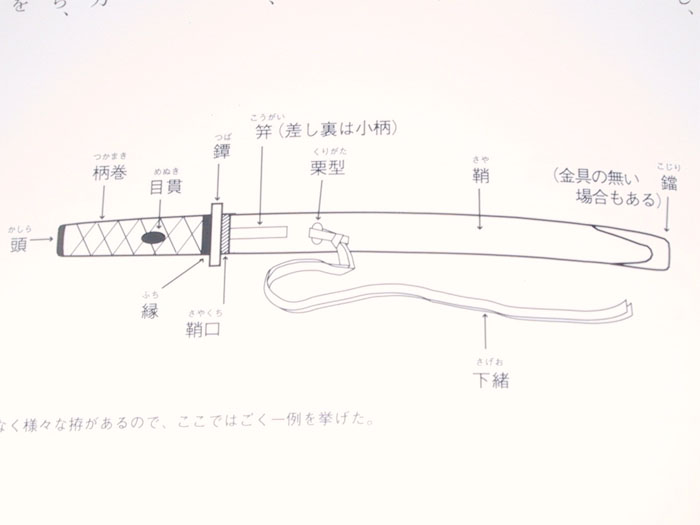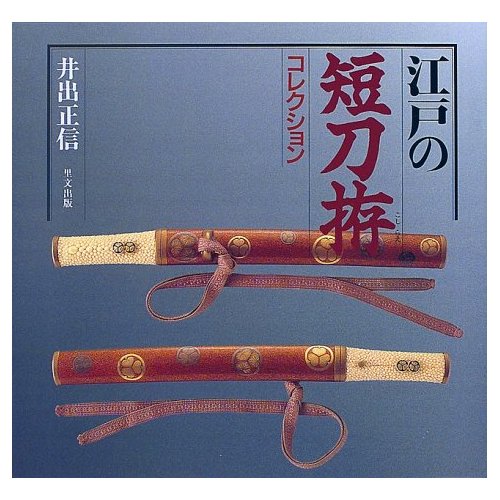 This is a really magnificent collection of Edo Period Tanto (short sword) Koshirai. You may have a hard time grasping the thought that these were designed as weapons rather than exquisite works of art. It may be that the relatively peaceful era allowed this martial instrument to transition into a stunning piece of attire for the well dressed samurai.
I have another similar book for sale from time to time which should accompany this book, which has swords of all varieties from this period, but this book zeros in on the TANTO.
In addition to photographs, there are some very useful line drawings pointing out the important parts of various sword types. The notations have Hiragana script (phonetic) besides the Kanji (Chinese characters), so you can read them using a simple hiragana chart.
This belongs in the collection of any sword lover.
Text: Japanese - Hard Bound with lovely High-gloss dust cover - 100 pages, 18 x 21 cm - Printed on nicely lacquered, thick stock

Condition : USED(Very Good)
About the shipment of the item, there are 3 following methods.
1.EMS
2.International e-packet
3.International e-packet light.
You can confirm it from this about the shipping according to the area according to the weight.
⇒
Click